After toil and tears, here they are our family pictures. There are a few things that I don't like, but for the most part, I'm quite pleased with the turnout. For those of you who asked, we probably will be making and selling decorative crysknives. That will come in about a month. Thanks for taking a look. It has been an awesome costume year. Next year we are doing an homage to the Greek writer Homer.
The full family portrait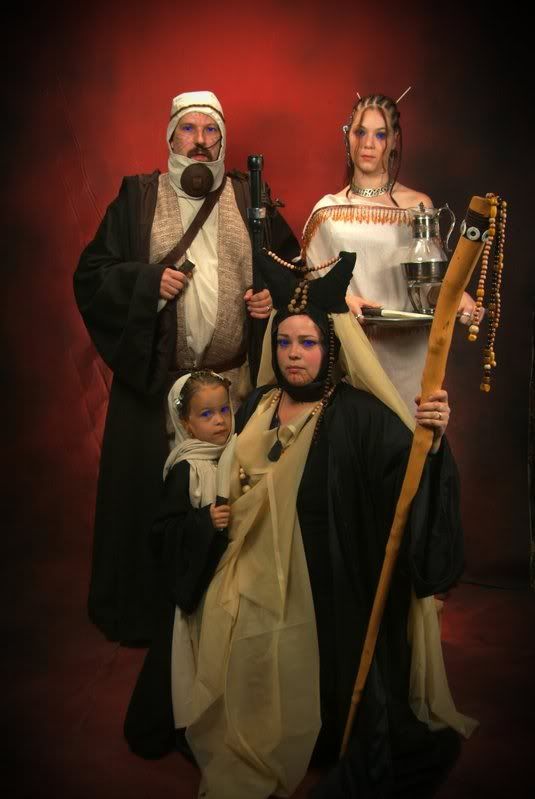 Greg as a desert clad Fremen warrior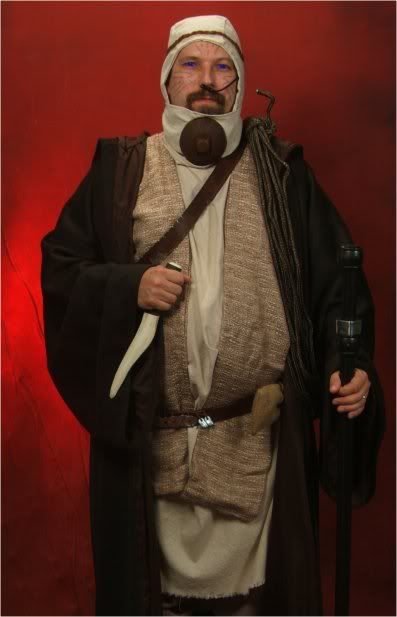 Close up of Greg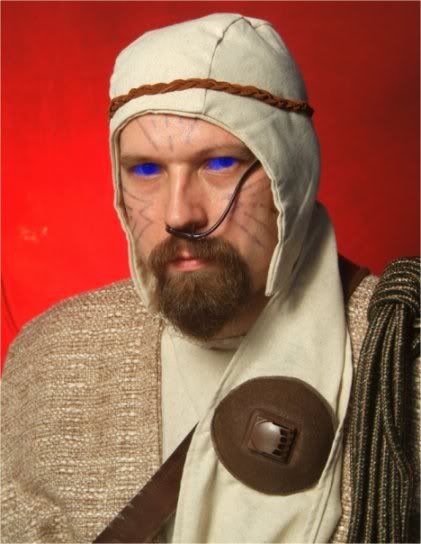 Maddie as Alia Atreides, the 3 year old Reverend Mother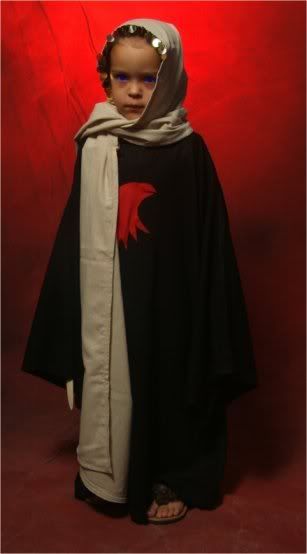 Close up of Maddie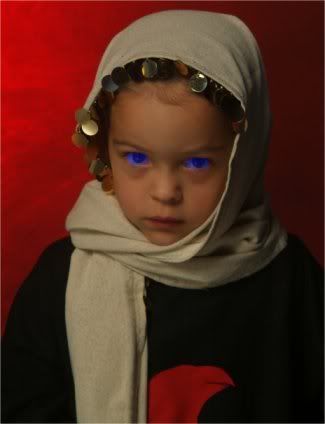 Meghan as Harrah, an in-sietch Fremen woman who is Alia's nursemaid and Paul's war spoil
Close up of Meghan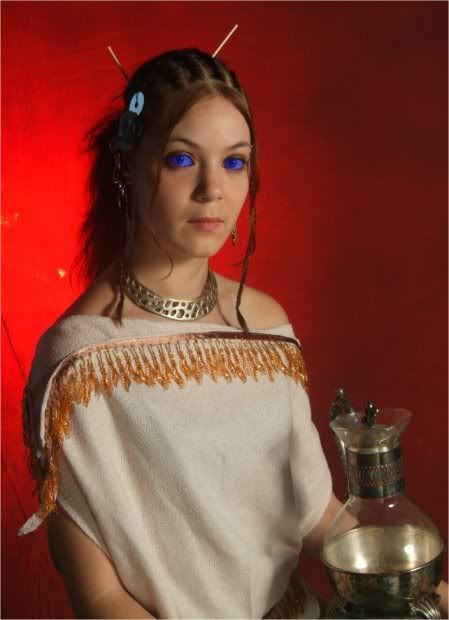 Me as a Fremen Reverend Mother
Close up of me.